Main Content Starts Here
At Denver College of Nursing, we love what we do. You will too.
Denver College of Nursing is now open in Houston!
Denver College of Nursing - Houston
Have you been thinking about becoming a nurse?
Earn Your Bachelor of Science in Nursing from the Denver College of Nursing, Now in Houston!

There has never been a better time to complete your education to become a nurse.  At the new Houston campus, the Denver College of Nursing is now enrolling prospective students for the BSN completion program. This BSN program is specifically designed for those who have already have met the prerequisite program requirements or are currently working on them.
Consisting of only seven quarters of study, the program can be completed in as little as 21 months, so you can be prepared to apply to take the National Council Licensure Examination-Registered Nurse (NCLEX-RN®) and pursue your career as a registered nurse.
Our BSN completion program allows students to build on general education and prerequisite courses transferred in from other institutions and continue their studies. Many students are career-changers who have always thought about becoming a nurse while others are already working in healthcare in some capacity and may already hold a bachelors or associate degree in another field of study.
Regardless of your career history or educational background, the DCN BSN completion program is based on a comprehensive curriculum with both didactic and valuable clinical components built on foundational courses.
Our experienced and caring faculty work with students to ensure they acquire the competence and confidence needed.  Small classes and a nurturing environment mean that each student receives the support and guidance they need while they develop the knowledge, skills, and disposition needed to pursue a career as a nurse.

There are no waiting lists for the BSN program at Denver College of Nursing in Houston, so if you are ready to begin your nursing education in Texas then now is the time to choose Denver College of Nursing for your BSN.

Denver College of Nursing, Houston Texas Campus is accredited by the Higher Learning Commission.

Denver College of Nursing, Houston Texas Campus has been approved by the US Department of Education for Federal Student Assistance for the Bachelor of Science in Nursing program.

Building Relationships at Denver College of Nursing
Watch the video above to learn more about our school.
Denver College of Nursing - Houston
1155 Dairy Ashford, Suite 310
Houston, TX 77079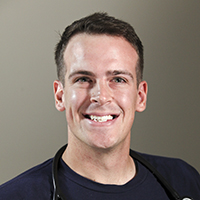 I chose to attend Denver College of Nursing because of their global health perspectives program which allowed me to travel all the way to Haiti for my community health clinical and get credit for providing global health.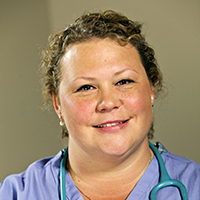 So many of my instructors would spend extra time if we had questions after the class or maybe you didn't get something, they were kind of go over it a different way for you until it kind of clicked with you.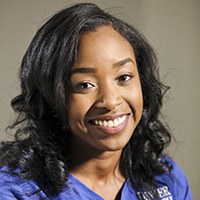 My education at DCN has impacted my life in a major way. It impacted me career-wise because it's turned me into the professional that I thought I already was.